The Decapoda are a large and diverse group that includes the crabs, crayfish, lobsters, prawns and shrimps. They all have 10 legs which are formed from the rear five pairs of thoracic appendages. The front pair are usually modified into pincers that are used for feeding and/or defence.
Green Shore Crab (Carcinus maenas) - West Glamorgan, Wales - June 2009
The Green Shore Crab is northern Europe's most familiar shoreline crab, and can tolerate quite low levels of salinity.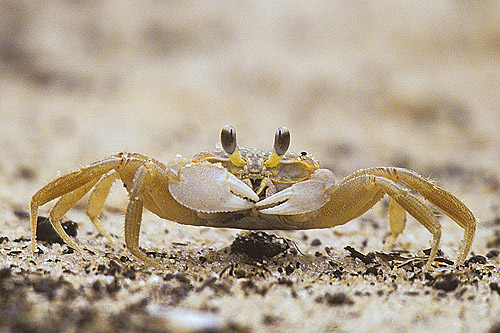 Sand Crab - Delaware, USA - May 2000
Crabs feed by using their pincers to pass food to their mouths...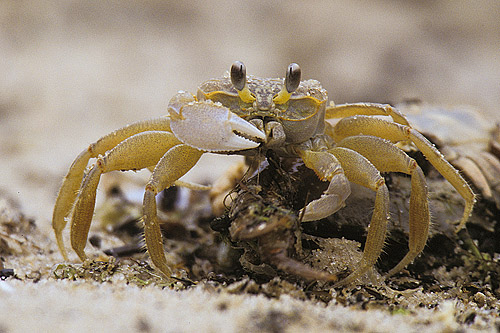 Sand Crab feeding on the carcase of an Atlantic Horseshoe Crab (Limulus polyphemus)
Delaware, USA - May 2000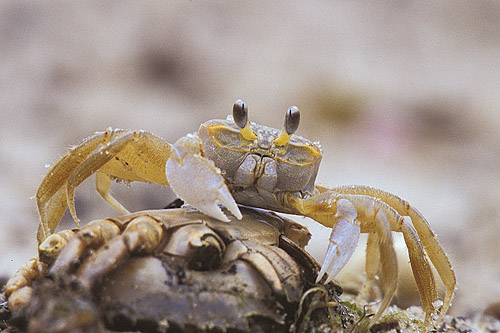 Sand Crab feeding on the carcase of an Atlantic Horseshoe Crab (Limulus polyphemus)
Delaware, USA - May 2000
Bahama Islands - January 2014
Bahama Islands - January 2014
Goa, India - December 2004