Isopods generally have a flattened appearance with a head, seven-segmented thorax and six-segmented abdomen. They inhabit a range of damp habitats, from terrestrial to deep marine. There are about 10000 species recognised worldwide.
Sea Slater (Ligiidae: Ligia oceanica) - West Glamorgan, Wales - June 2009
Sea Slaters can grow up to 30mm in length and are common on rocky coasts throughout Britain and northern Europe.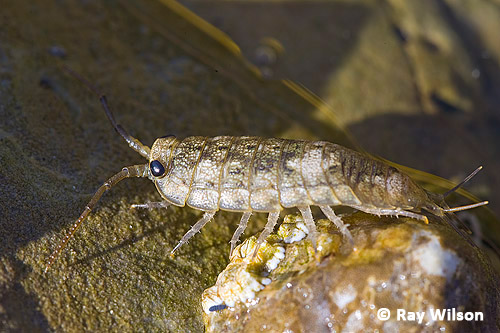 Sea Slater (Ligiidae: Ligia oceanica) - West Glamorgan, Wales - June 2009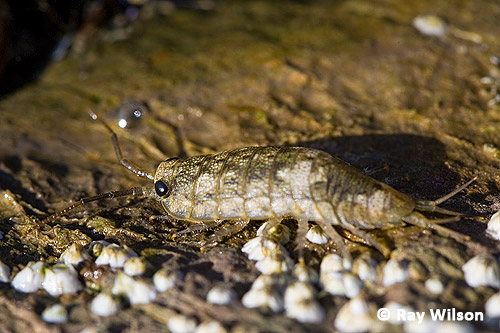 Sea Slater (Ligiidae: Ligia oceanica) - West Glamorgan, Wales - June 2009