Black-eared Wheatear
Oenanthe hispanica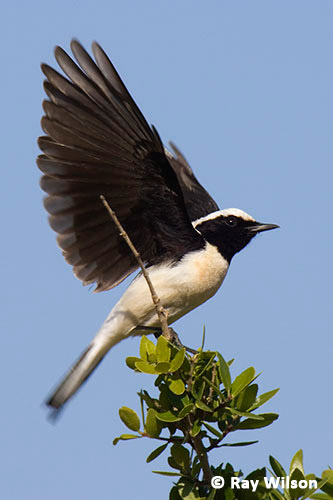 male O. h. melanoleuca - Lesvos, Greece - May 2006
This southern European species has two distinct subspecies. The eastern race, melanoleuca, has more extensive black markings on the head and throat and is more 'black-and-white' than hispanica, lacking much of the orange tones exhibited by that race.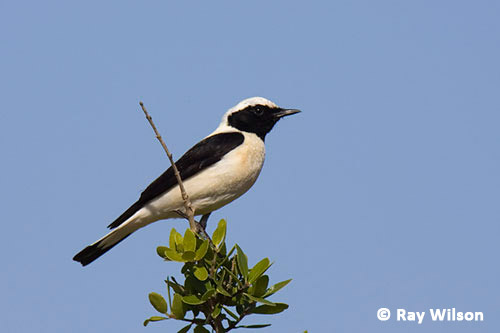 male O. h. melanoleuca - Lesvos, Greece - May 2006
Both races have black-throated and pale-throated forms in the males.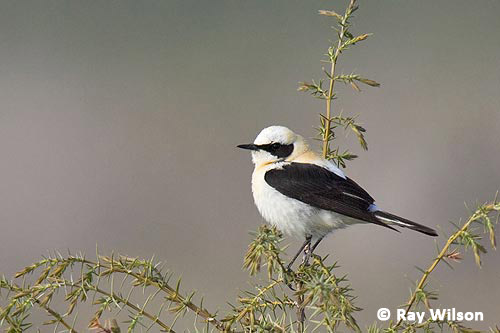 male O. h. hispanica - Extremadura, Spain - May 2005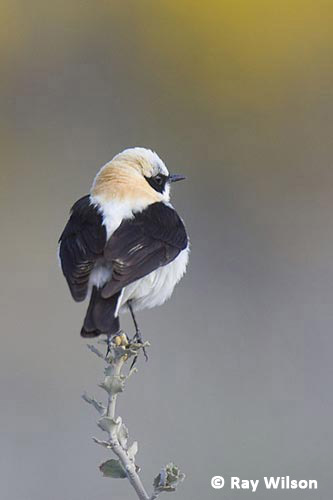 male O. h. hispanica - Extremadura, Spain - May 2005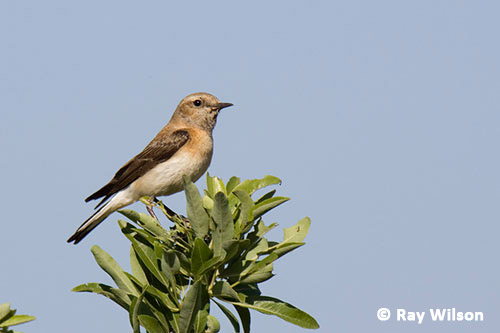 female O. h. melanoleuca - Lesvos, Greece - May 2006