"Shy-type" Albatross
Thalassarche cauta / T. steadi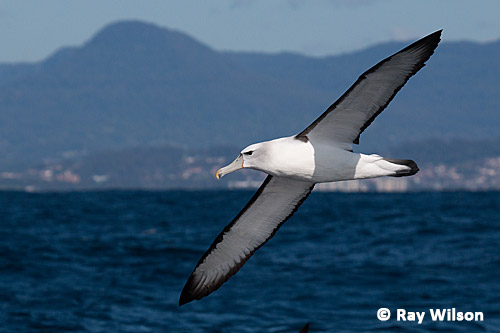 New South Wales, Australia - September 2014
Shy Albatross and White-capped Albatross are morphologically virtually identical and are indistinguishable in the field. Since both commonly occur in Australian waters it is not safe to attribute any birds seen there to either species and are thus termed by the catch-all of "Shy-type" here.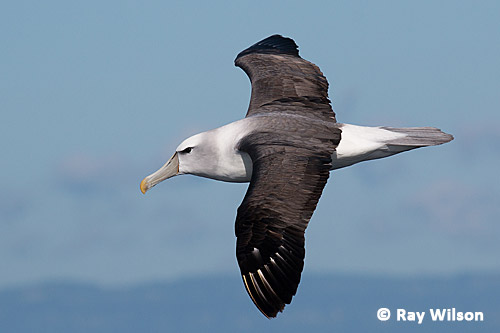 New South Wales, Australia - September 2014
They are one of the largest Mollymawks, as albatrosses in the genus Thalassarche are sometimes called, with a wingspan of around 2.5m (8ft 4in).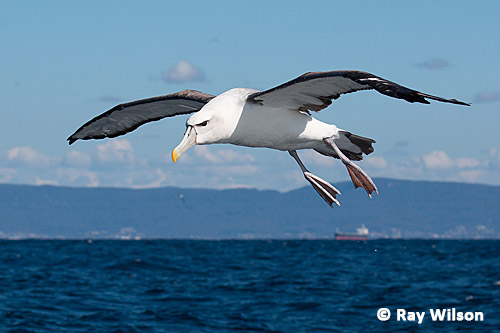 New South Wales, Australia - September 2014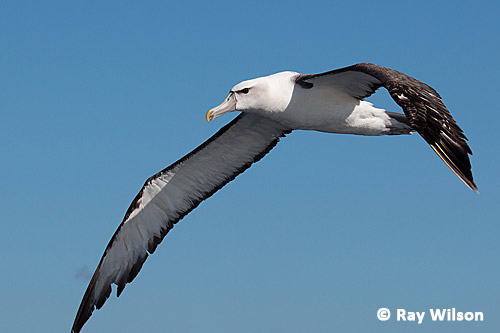 New South Wales, Australia - September 2014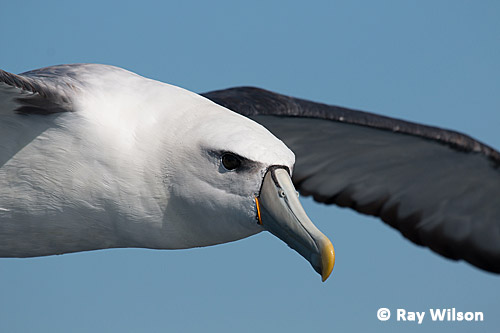 New South Wales, Australia - September 2014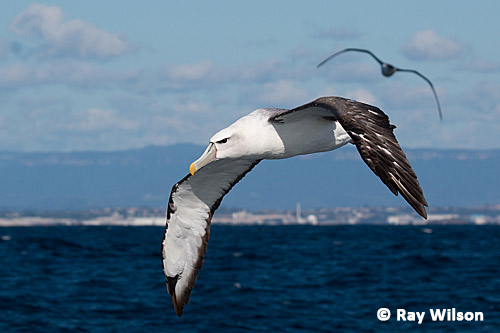 New South Wales, Australia - September 2014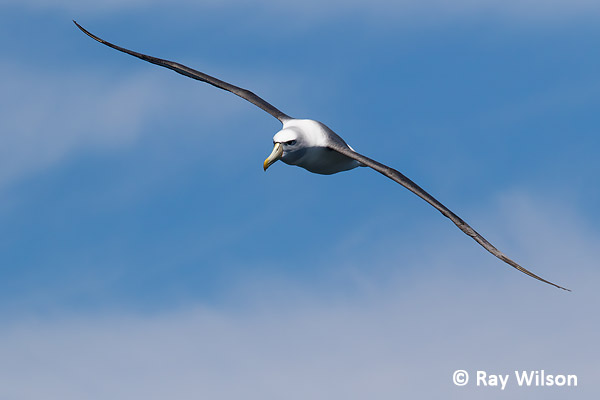 Tasmania, Australia - November 2016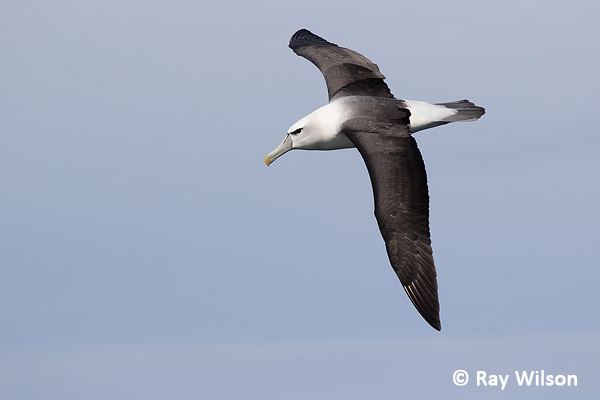 Tasmania, Australia - December 2016