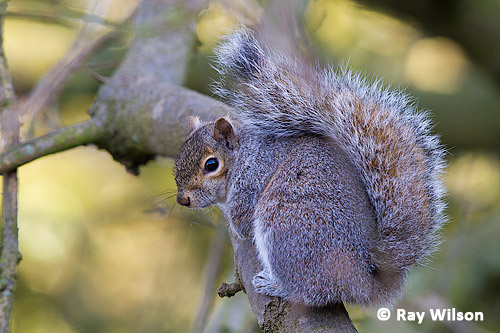 Nottinghamshire, England - April 2013
Native to eastern USA and Canada, the Grey Squirrel was introduced to Britain and Ireland in the late 19th century. It spread rapidly and is now common throughout most of the British mainland, except northern Scotland. There is also a small population in Northern Italy where it was introduced in 1948.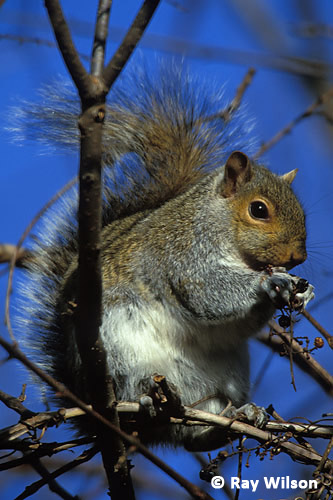 Maryland, USA - November 2000
In North America, Eastern Grey Squirrels' preferred habitat is oak and hickory forests, and the density of their population has been found to be related to the quality of the acorn and nut crop. In order to survive the lean winter months, Grey Squirrels collect and bury acorns and nuts each autumn.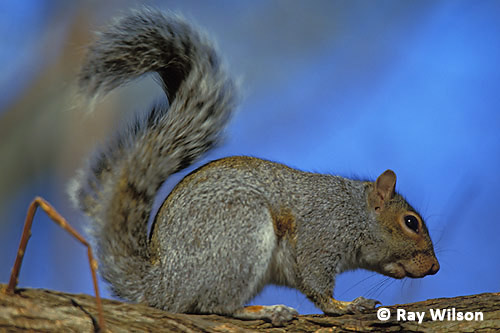 Maryland, USA - November 2000
Maryland, USA - November 2000
Nuts are buried singly throughout the squirrel's territory, presumably to guard against losing their entire winter food supply through theft from other animals. Generally over 85% of all the nuts buried the previous autumn are retrieved and consumed. Although it is often suggested that the squirrels remember where each nut is buried, scientific experiments with nuts buried by the researchers have shown that recovery rates for naturally and artificially buried nuts were approximately equal and the current hypothesis is the squirrels locate the nuts by smell.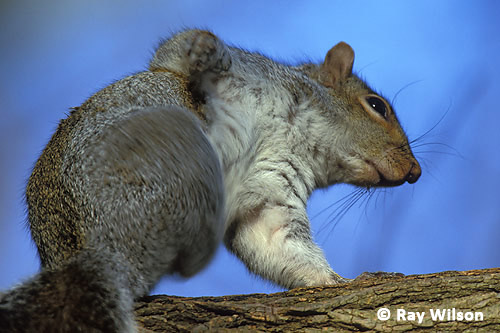 Maryland, USA - November 2000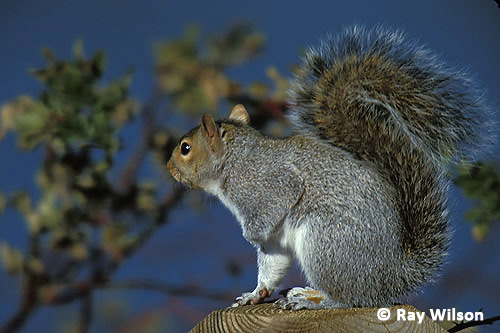 Maryland, USA - November 2000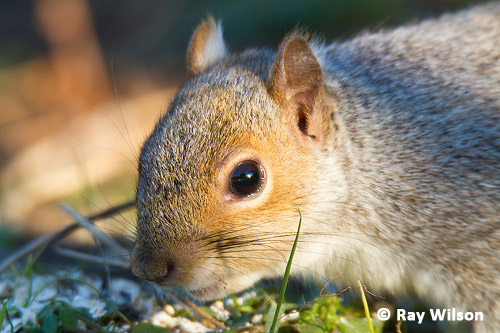 Nottinghamshire, England - February 2012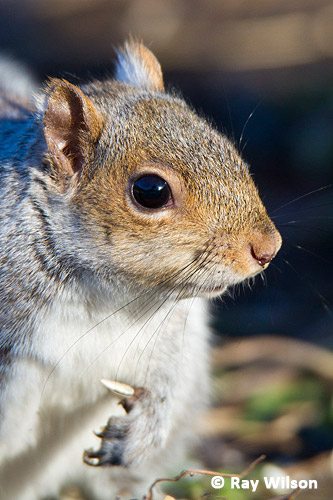 Nottinghamshire, England - February 2012